Menu

Delicious Spanish 4-course shared dining menu
How does it work?
Book your table online via this website.
Fill in your unique dinner voucher code at the reservation form.
Show your voucher at the restaurant, enjoy your lovely menu and get €20 discount of your total bill.
A maximum of 1 dinner voucher per 2 persons. The menu price of €17.00 is only valid for the first person. The second person pays the normal price of €37.00. See our terms for more information.
Reserve a table
Reserve a table
What people say of Por Favor
Write a review
---
"Lekkere hapjes"
Wij kenden het nog niet, maar nu wel. Zéker voor herhaling vatbaar. Wat een lekker eten daar en gezellig. Ook zeer leuk personeel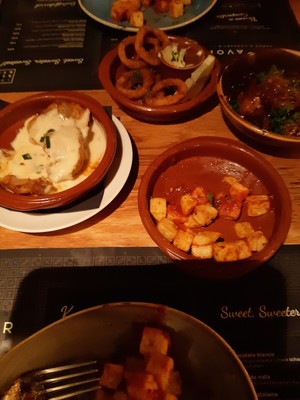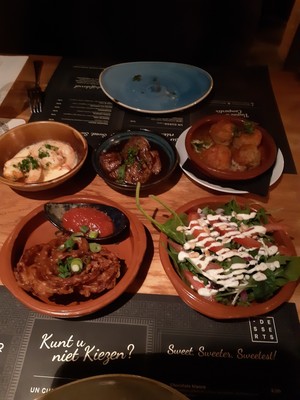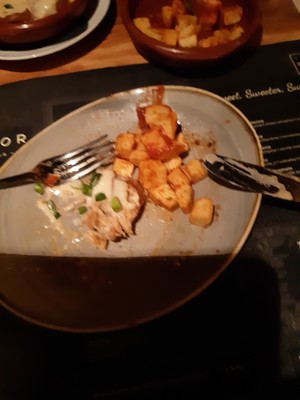 Henny Smetsers
at 26 January 2020
Verified
---
really nice food, nice people and good atmosphere. definitely recommend it
Erika Molnárová
at 26 January 2020
Verified
---
"Top"
Top
Karin Caspers
at 26 January 2020
Verified
---
"Via dining city "
Prima diner via dining city, goede prijs/kwaliteit verhouding.
RCG
at 26 January 2020
Verified
---
We hebben lekker gegeten. En de bediening was heel attent.
Milouschca van Thijs-Margarita
at 25 January 2020
Verified
Dommelstraat 17 5611 CJ Eindhoven
About Por Favor
Por Favor is a Meditteranean restaurant located in Eindhoven. Por Favor is all about sharing and enjoying the authentic dishes from the Mediterranean cuisine.
Por Favor is known for its passion for honest ingredients and the art of gastronomy. Enjoy the excellent service of the restaurant.
Be surprised by the culinary dishes that Por Favor has to offer.
Reserve a table
Reserve a table