Menu

Fair and fresh 3-course dinner
The average price at restaurant The Colour Kitchen Oudegracht for a 3-course menu is € 32.50.
Would you also like to dine at The Colour Kitchen Oudegracht with a dinner voucher worth € 20.00?
You can choose from various starters, main courses and desserts. There is always a choice for a meat, fish or vegetarian menu.
How does it work?
Book your table online via this website.
Fill in your unique dinner voucher code at the reservation form.
Show your voucher at the restaurant, enjoy your lovely menu and get €20 discount of your total bill.
A maximum of 1 dinner voucher per 2 persons. The menu price of is only valid for the first person. The second person pays the normal price of . See our terms for more information.
Reserve a table
Reserve a table
What 4 people say about The Colour Kitchen Oudegracht
Write a review
---
Was een beperkte keuze, maar de gerechten waren lekker!
Dorry Laarakkers
at 03 August 2020
Verified
---
Leuke plek voor een gezellige avond uit.
Maaike
at 21 July 2020
Verified
---
"Lekker gegeten!"
Ze hebben een originele kaart met goede gerechten. De sfeer is goed en het personeel doet hun best. Helaas moesten we af en toe wat langer wachten.
Marjan
at 14 March 2020
Verified
---
"Genieten! "
Super genoten bij Colour Kitchen. Hele gezellig sfeer door de bediening en door het inspirerende interieur. En heeerlijk eten!! De foto is van het nagerecht, een heerlijke frisse tiramisu!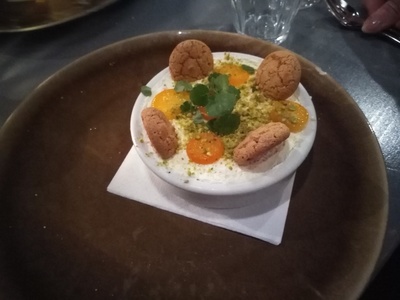 Celine
at 07 March 2020
Verified
Oudegracht 214 3511 NS Utrecht
About The Colour Kitchen Oudegracht
They prepare all your food with love and attention, at The Color Kitchen. For this, they use as many local and organic products as possible. And you will taste that. So stop by and have a delicious dinner!
Reserve a table
Reserve a table