Menu
Do you wish to dine with your Dinnervoucher of € 20,00 at Pallas Athene too?
You can choose a selection of starters, main courses and desserts. There is always a meat, fish or vegetarian option available.
How does it work?
Book your table online via this website.
Fill in your unique dinner voucher code at the reservation form.
Show your voucher at the restaurant, enjoy your lovely menu and get €20 discount of your total bill.
A maximum of 1 dinner voucher per 2 persons. The menu price of €9.50 is only valid for the first person. The second person pays the normal price of €29.50. See our terms for more information.
Reserve a table
Reserve a table
What people say of Pallas Athene
Write a review
---
Super lekker gegeten!
De gastheer is altijd vrolijk, maakt grapjes en zorgt voor een goeie sfeer in de zaak.
Mijn moeder en ik raden het zeker aan!
Linda Noorman
at 20 February 2020
Verified
---
Lekker gegeten, goede bediening. Echt een goed restaurant voor een goede prijs.
Avo
at 17 February 2020
Verified
---
"Lekker gegeten "
1e keer in een Grieks restaurant gegeten, was leuk! Goede, vriendelijke en snelle bediening en lekker eten. Ook fijn dat de minder bekende gerechten op de kaart worden toegelicht.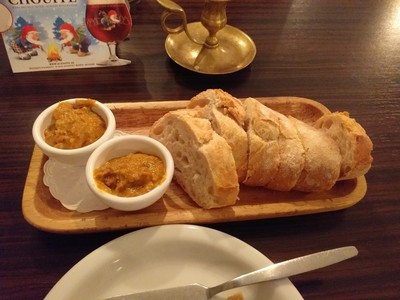 F.R.
at 16 February 2020
Verified
---
Personeel werkt hard
Astrid van der Bent
at 15 February 2020
Verified
---
Ik mis de gezelligheid van een Grieks restaurant en toiletten waren niet erg fris
Lotte Hanekamp
at 14 February 2020
Verified
Hof 19 3811 CJ Amersfoort
About Pallas Athene
Welcome at restaurant Pallas Athene in Amersfoort.
Reserve a table
Reserve a table