Menu
Do you wish to dine with your Dinnervoucher of € 20,00 at Dordts Genoegen too?
You can choose a selection of starters, main courses and desserts. There is always a meat, fish or vegetarian option available.
How does it work?
Book your table online via this website.
Fill in your unique dinner voucher code at the reservation form.
Show your voucher at the restaurant, enjoy your lovely menu and get €20 discount of your total bill.
A maximum of 1 dinner voucher per 2 persons. The menu price of €13.00 is only valid for the first person. The second person pays the normal price of €33.00. See our terms for more information.
Reserve a table
Reserve a table
What 184 people say about Dordts Genoegen
Write a review
---
Heerlijk gegeten!
Zonnetje
at Yesterday
Verified
---
Gelokt met een chef menu a 28,50. Op rekening 33,50 pp moeten betalen. Plus 5 euro voor ongevraagd brood. En 5 euro extra wegens slip tong. Dat voor 4 personen is een hoop geld. Zien ons niet meer terug.
Mj Schaap
at 13 September 2020
Verified
---
Ondanks dat de sfeer, eten de bediening vriendelijk was, had ik verwacht dat er speciaal menu zou zijn. We konden vd kaart kiezen net zoals een ieder.
Bianca de Bree
at 06 September 2020
Verified
---
"Prima eten en prettige bediening"
Lekker gegeten. Voor herhaling vatbaar.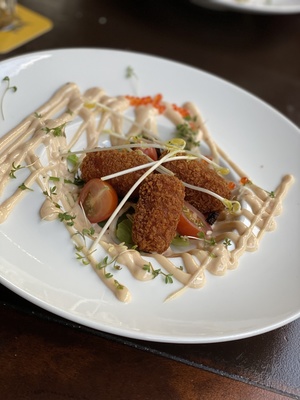 Stephanie
at 05 September 2020
Verified
---
Kwaliteit van het eten was deze keer matig. Bij een vorig bezoek was kwaliteit van het eten goed. Bedienig was goed en personeel was vriendelijk.
CdZ
at 04 September 2020
Verified
Voorstraat 256B 3311 ET Dordrecht
About Dordts Genoegen
In Dordrecht, you are very welcome at the delightful meeting point Grand Café Dordst Genoegen! The restaurant is located on Scheffersplein, which is also known as the hospitality square in Dordrecht. "No greater pleasure than Dordst Pleasure," is the motto.
Grand Café Dordts Pleasure has an extremely cozy atmosphere where you immediately feel at home. You are in the right place for a delicious lunch or dinner. The staff ensures that you will not lack anything.
Grand Café Dordts Pleasure uses a dinner menu that is regularly updated and where your dietary requirements are taken into account. You can find the tastiest dishes here.
Be surprised by the delicious dishes of Grand Café Dordts Genoegen in Dordrecht!
Reserve a table
Reserve a table