Menu

Cosy 3-course dinner in a historic venue
Do you wish to dine with your Dinnervoucher of € 20,00 at Restaurant Fust too?
You can choose a selection of starters, main courses and desserts. There is always a meat, fish or vegetarian option available.
How does it work?
Book your table online via this website.
Fill in your unique dinner voucher code at the reservation form.
Show your voucher at the restaurant, enjoy your lovely menu and get €20 discount of your total bill.
A maximum of 1 dinner voucher per 2 persons. The menu price of €10.00 is only valid for the first person. The second person pays the normal price of €30.00. See our terms for more information.
Reserve a table
Reserve a table
What 141 people say about 't Fust
Write a review
---
"Lekker"
Prima verzorgd en gezellige bediening, 3 gangen én amuse.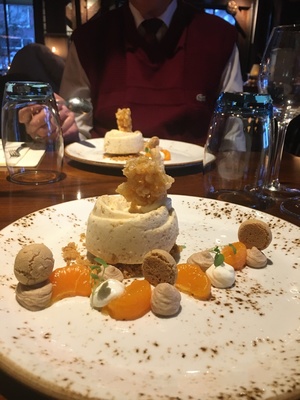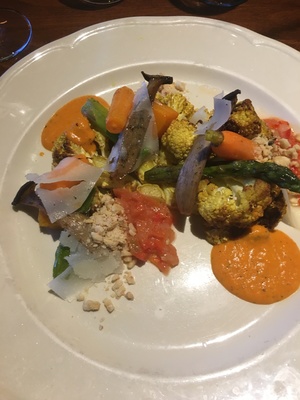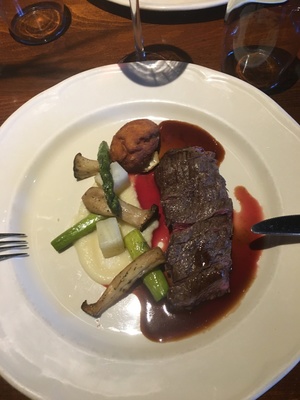 Pieter Van der meer
at 05 March 2020
Verified
---
"Knus en gezellig, heerlijke gegeten."
Gisteren voor de eerste keer bij 't Fust gegeten. Ik vond het een gezellig en knus restaurant met vriendelijk personeel. De dorade was overheerlijk en netjes geserveerd en dit geldt ook voor voorgerecht en toetje. Zeker een aanrader.
AW
at 29 February 2020
Verified
---
"Super lekker eten en gezellig"
Heerlijk gegeten bij 't Fust. Gaan we zeker een keer terug.
Anneke van Kempen
at 29 February 2020
Verified
---
"Helemaal super"
Het eten was top, je ziet niet elke dag zo'n goede vegetarische optie als onderdeel van een menu! Goede wijn en ook nog heerlijke frietjes die we bij ons hoofdgerecht bestelden. De bediening was heel vriendelijk, we hadden alleen een enkele keer wat moeite met hun aandacht trekken. Wat mij betreft een echte aanrader.
Eva van Kalmthout
at 23 February 2020
Verified
---
"Prima!"
---
Govert Zijlmans
at 22 February 2020
Verified
Garenmarkt 16 2311 PJ Leiden
About 't Fust
Restaurant 't Fust in Leiden has been located in a beautiful historic building since 2000.
The warm atmosphere and the relaxed atmosphere ensure that the restaurant has a unique character. The restaurant offers dishes that are expertly prepared by the kitchen team led by the two chefs. The extensive menu is replaced every 2 months, so that there is enough variety in the dishes.
Be surprised by the dishes that restaurant 't Fust has to offer.
Reserve a table
Reserve a table